How much cost to install natural gas service? What is Equalization Billing? Please read this page.
Get in Touch
North Peace Gas Co-Op Ltd
10908 – 92 Avenue
Fairview, Alberta T0H 1L0
Construction Costs To Install Natural Gas Service
Effective January 1, 2016
RURAL CONTRACTS- $7,500.00 + $1.00 Co-op Membership + $375.00 GST = $7,876.00
URBAN CONTRACTS- $3,000.00 + $1.00 Co-op Membership + $150.50 GST = $3,151.50
000 For more information please contact the office Monday through Friday from 8:00 am to 4:30 pm. (780) 835-5444 Toll-Free 1-800-461-6342.
Upon application for Natural Gas Service, a down payment of $1,000.00 is required There will also be a $1.00 membership fee required. The balance owing is due before the installation of the gas service.
Before we are able to install the gas meter we must have payment in full. We also require that all in house permit numbers have been recorded with our office.
The contract price includes construction of main service line, up to and including the meter set. This equipment is installed, maintained and operated by North Peace Gas Co-op Ltd. at its sole expense. Piping from the meter to the house or outbuildings and piping to appliances within any buildings is the responsibility of the member.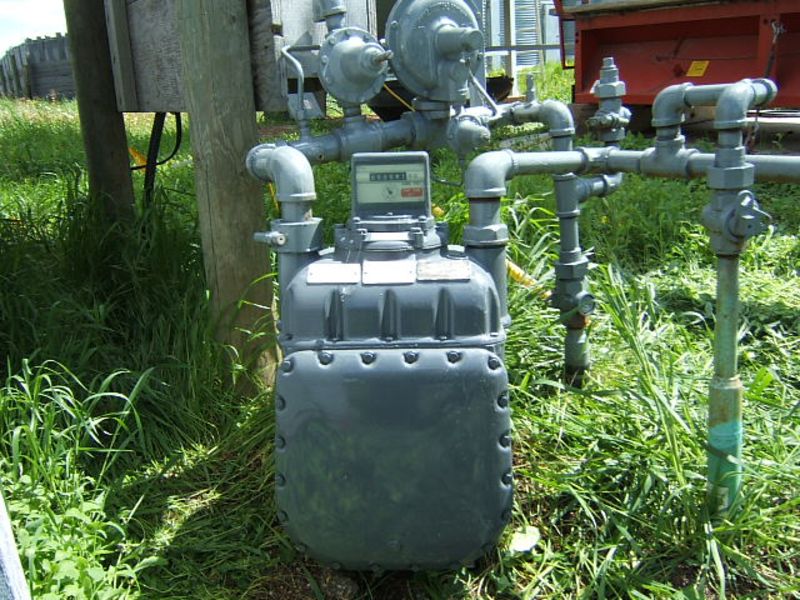 Equalization Billing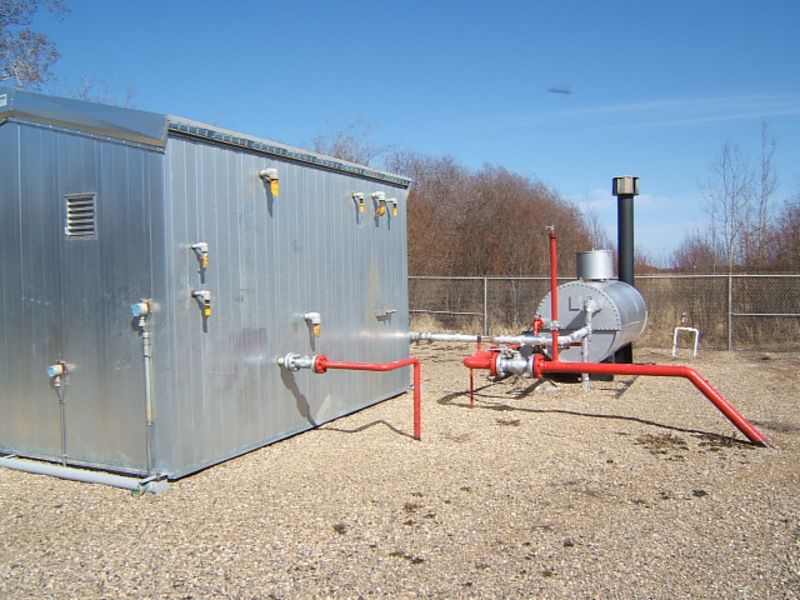 Equalization is a fixed monthly charge for gas service each month for 12 months.  Equalization is recommended for any Member who wishes to budget their gas bills over a one year period. The monthly equalization payment is determined by using a Member's full year's gigajoule history and dividing by 12 to obtain the average monthly cost. PLEASE REMEMBER THAT ANY MEMBER USING EQUALIZED BILLING IS STILL REQUIRED TO PROVIDE A MONTHLY METER READING and the monthly charge must be paid on or before the due date of each month. Failure to make the required payments on time would result in the account reverting back to a regular billing basis in which case all monies owing would become due.
Prior to a Member's account being converted to equalization THE BALANCE OWING TO THE CO-OP ON THE MAY BILLING MUST BE PAID IN FULL AND RECEIVED IN OUR OFFICE BY THE JUNE 5TH DUE DATE   REMEMBER BANK PAYMENTS TAKE PROCESSING AND MAILING TIME. This applies also to those Members currently on equalized billing   Also, we require that the Member have at least one year billing history before applying for equalized billing   For those Members who are now on equalized billing and who have a credit balance on their May billing, the credit balance will be applied to reduce the new monthly charge.
Any Member Currently On Equalization Will Remain On Equalization Unless:
The office is notified that the Member wants to return to regular billing
The Member has a balance due on the May billing that has not been paid in full and received in our office by the June due date,
After Meter Service
North Peace Gas Co-op offers the following:
24/7 EMERGENCY SERVICE: (780) 835-4138
UNDERGROUND SECONDARY SERVICES: At the customer's request, gas may be distributed throughout the property to serve any outbuildings. This is done solely at the customer's expense The member may telephone our office and ask for an estimate on the cost of this service. Invoicing on secondary systems are mailed upon completion of the gas installation and will be due and payable upon receipt Interest is charged at the rate of 2% per month on unpaid balances.
Pay Bill Online
To pay bill online, please use our e-billing tool by clicking the link below: